Is VAR Improving Football?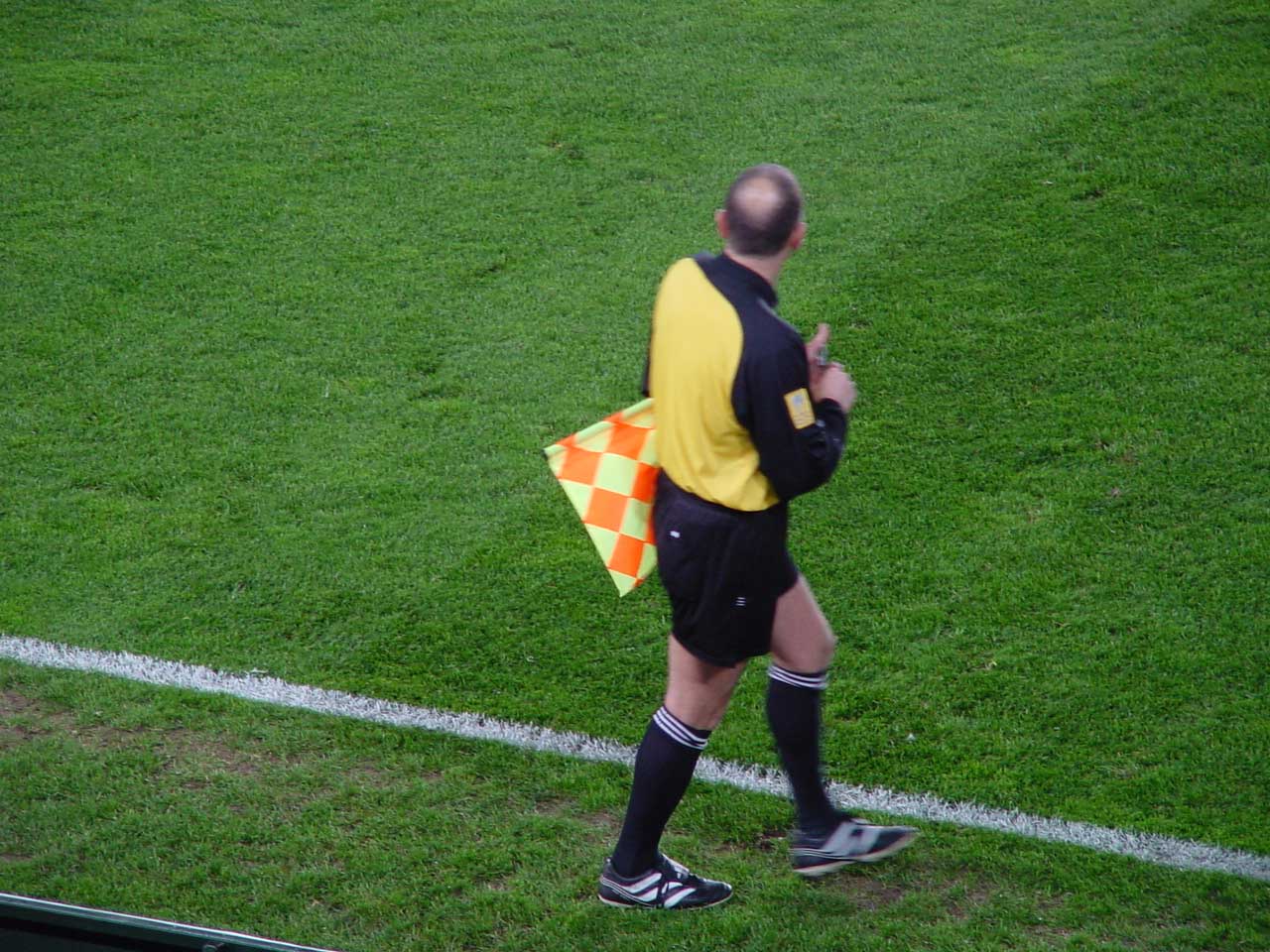 It's been a year and a half since VAR has been introduced to the Premier League and ever since then, it seems like each and every week there's a new controversy surrounding VAR which begs the question, is it actually beneficial? Has it improved the game? Have there been more wrong decisions? And should we do more to help out referees? Today I will be exploring all this and more.
The Start of VAR
The 19/20 season was the first season to have VAR in the Premier League and expectations were high. The first major competition we saw it in was the 2018 World Cup in Russia and I'd say it held up pretty well and gave itself a very good reputation especially since people were quite skeptical of more and more technology being implemented into football. Let's take a look at some good and bad examples of when VAR was used.
In the final match-day of the group stage Egypt played Saudi Arabia. This was a first as the referee rejected the chance to reverse a penalty award after reviewing on his pitch-side monitor. Ali Gabr of Saudi Arabia was adjudged to have pushed Fahad Al-Muwallad over inside the area and referee Wilmar Roldan pointed to the spot. VAR's initial review led to Roldan taking a look himself, and after what seemed like an age in discussion with the officials in the control-room he stayed with his original decision. Two different camera angles gave a very different impression, but there seemed very little in the contact from Gabr. The VAR official clearly felt it was suspect, but Roldan rejected that. This shows that VAR will still be all about opinions, but the only one that matters is that of the referee, who clearly did not feel he had made a "clear and obvious error." But this review took far, far too long and there should have been more than enough doubt to cancel the penalty.
Portugal took on Iran in the group stage and this was a game full of VAR decisions. Prior to the one I have written about, Portugal had gotten a very soft penalty as there was minimal contact and the referee still decided to give a penalty. The second decision was just after half time when a potential red card on Ronaldo could have been given when he caught Pouraliganji but the referee decided against it. In the second half of added time came the decision that cost Portugal the top spot in the group. The ball hit Cedric Soares' arm from point-blank range and there was literally nothing he could do about it. The penalty Denmark's Yussuf Poulsen conceded vs. Australia in a game before was questionable, but this seemed on another level. But this is not the sort of decision VAR should be changing. VAR should be fixing obvious mistakes and injustices; this simply cannot be considered as such.
The first day of the round of 16 nearly went without any VAR incident, but we did get one and we had to wait until deep into extra time in this game. The ball came into the Russian box and Sergio Ramos tangled with Ilya Kutepov. Referee Bjorn Kuipers waved away the appeal and gave a goal kick, with the Spanish players immediately following the official to appeal. VAR instigated a review and looked at the footage, but while Kutepov did have contact, the Real Madrid defender had locked arms and had a hold of the Russian's shirt as well as a hand on his opponent's shoulder. Both were guilty of grappling and VAR was 100 percent correct that this was not a "clear and obvious error". The very first replays may suggest this should have been a penalty, but there is no doubt both had hold of each other and VAR was correct to review and to stay with the on-pitch referee.
Iran was involved once again in VAR decisions but this time it was the correct decision from a VAR POV. The equalizer from Iran caused a huge outcry about VAR on social media, yet this was VAR at its finest. From a free kick, the ball was flicked on by an Iran teammate and it then hit Saeid Ezatolahi, who was in an offside position. As this was a close attacking move in the area, and the linesman could not be sure an Iranian player nodded the ball on, the flag stayed down initially. But as soon as Ezatolahi fired the loose ball into the back of the net, the linesman raised his flag. Therefore, there was no goal. It was disallowed instantly, and the referee stood with his arm raised to indicate an indirect free kick. VAR only got involved to check offside was the correct decision. If there had been an error, VAR would actually have given the goal to Iran. It did not take it away. Earlier in the day FIFA said it had been "extremely satisfied" and said the introduction of video assistant referees (VAR) had been a success. The linesman allowed the attacking play to complete before correctly ruling out the goal, a decision that was ratified by VAR.
VAR & Premier League
Recently, especially in the Premier League, a lot of criticism and uproar about referees and VAR has been vocalized and amplified due to the last few weeks where there seems to have been an increase in wrong decisions or the amount of time taken on decisions.
The first of which seemed to kick start it was the Soucek red card vs Fulham. Late in the game ,there's a free kick for West Ham and Soucek was marked by Mitrovic. Soucek puts up his arm to free himself from Mitrovic, taps him on the face and Mitrovic falls down as if he's been elbowed. Mike Dean didn't see what happened and is advised to go to the monitor to see the event.
He sees what happened and still decides to give a red card. On social media there was uproar and unfortunately, he was abused online and even sent death threats. The FA overturned the red card after a West Ham appeal but how it was even considered a red card was a disgrace. Just last weekend was the one major event that has really looked like it has sparked a lot of people to question the quality of the referees and how good they actually are.
Brighton was playing West Brom and Brighton were awarded a quick free kick. The ref blows his whistle, Dunk takes the free kick quickly and just before the ball goes in, the referee blows for a second time. His first instinct was to disallow the goal then he changes his mind and gives it but then after the VAR check, they disallowed it for a second time.
This was simply ridiculous and should've counted as a goal as the ref blew his whistle and once you hear the whistle, play is able to resume so this doesn't make sense at all. After this game, Lee Mason hasn't refereed a game but that's probably because he has picked up an injury.
Social media went berserk over this goal, now questioning the quality of the referees, saying that they're not of the quality required for the Premier League and has led to Nuno Esperito Santos and Southampton to publicly state that they do not want specific referees to officiate their games which is absolutely crazy. One thing which will not need a VAR check is that I'm certain that this won't be the last time that we hear about controversy surrounding VAR and match officials.