Betting Tips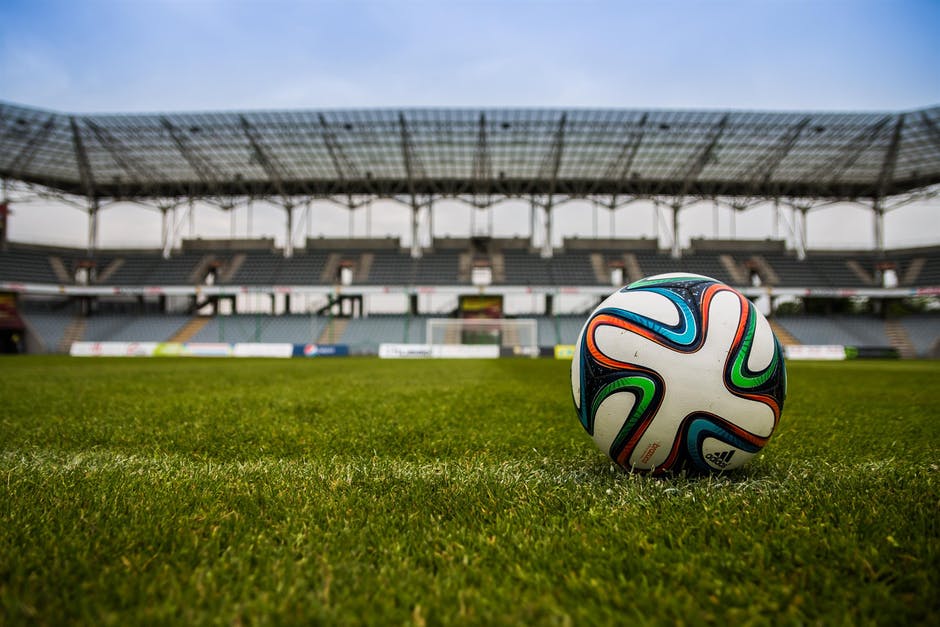 Betting Tips
Sportsbetting should be fun and profitable. The fun part is easy enough if you love the sport but how do you become profitable? It does takes some preparation, research and discipline among other things. A good starting point would be to follow these simple betting tips
---
Value
The first tip is that you should only bet when you see value in the market. We have spoken about the subject before in this article but essentially if you can bet on an outcome that you predict is more likely to happen than what the bookmaker's odds suggest, then you're going to profit more in the long run.
Learn
Now tip number two on how to bet better on football, is to always be prepared to learn more. Now you might be an expert on the Premier League and all the stats behind it, so that you might know how often José Mourinho team keep clean sheets against the top 6 in the table. Or how many minutes it takes for Sergio Agüero on average to score a goal, but if you don't know the nuances and the intricacies of betting markets, then you might struggle to profit on the long run. So be humble and don't be afraid to learn new things if you want to profit more on your football bets.
Dont Switch
Betting tip number three is to stick with the league that you know most about. So for instance, if you were a Premier League expert, it doesn't make much sense to switch over to the Danish second division and start betting there, if for instance there's a break in the Premier League action. Always stick with what you know.
Be An Expert
That leads us onto betting tip number four, which is to stick with the markets you know most about. So you might be an expert on the 1×2 market or Asian handicaps, so it wouldn't  make much sense to suddenly look at last goalscorer market, throw inn lines, or something else.
Money Management
Tip number five is something that we often talk about here on betshare.tips and that is money management. We always encourage to responsible gambling and being sensible with your bankroll is key to responsible gambling and to profit long term.
Keep a Record
And tip number six is to keep a record of every single bet you place. This is going to help you keep your bankroll management strategy and strengthen your disciple. Creating a record of every single bet you place allows you to learn new things as mentioned in tip two and you can also identify trends in your winning bets or potentially spot mistakes.
Analyze Real Performance
Tip number seven is to analyze "performance potential accurately". So you'll hear a lot about form of a team, whether or not they've won the last couple of matches, are they in a crisis, etc. But when it comes to football betting, you're gonna need to look beyond that to analyze the performance potential accurately. So things like are there any injuries in the squad, are there suspensions, did they travel a lot or did key players simply have an off day. Statistics are a great resource but can sometimes paint a different picture of how a team actually play on the pitch. The Christmas period in the Premier League where there are lots of fixtures one after the other, could also play a big role and have a big impact on any team.
Exploit Biases
Our betting tips continue on to number eight which is to exploit biases in the market like betting against the crowd. Now what we mean by that is once you've identified a value bet, it's really a good idea to commit to that regardless of what the market is suggesting. Most casual bettors will look at short priced home favorites to win with zero value where you might have identified value with the away team. Instantly you're increasing your value by avoiding what the crowds are doing. It could be as simple as betting the away team to lose with 1 goal or use a betbuilder where the match contains less than 4 goals + more than 2 cards. It all depends on how you have analyzed the game and what the bookmakers have overseen.
Dont Buy Tips
Betting tip number nine is to actually follow some football or betting blogs with experts.  When it comes to football betting, you might have looked around online, especially twitter, and noticed there are tons of sites and tipsters out there that actuallycharge for their tips. You should NEVER sign up to any of these private SMS or telegram services. These sites and services are nothing but moneymaking schemes and often they don't have any reliable track records of their profits and losses. Betshare.tips` aim is to educate people on how to bet better, provide free football betting tips with 100% transparency as below.

Multiple Betting Accounts.
And our last tip, is to have multiple betting accounts. Now this makes a lot of sense when you are looking for the best odds when you are ready to place your value bet.      Not all bookmakers have the same odds, and some bookmakers don't even offer odds in certain markets. So, you need to have options if you want the best odds across the market. It comes down to personal choices for how many accounts you want to manage but in general you should have between 3-6 bookmaker accounts. Just like with the paid tipster service, there are many choices online, and some are better than others. We only work with a handful which are those that are reliable, offer good service and the best odds. You can see the list here.
Conclusion
Hopefully, these betting tips will help you to become a better bettor and maybe enjoy your betting even more. Whats important to remember is that sportsbetting is not something you just start and become an expert overnight. Give it time, find your niche, do your little research and trust your feeling.
If you see no profits then go over your logged bets and find out what kind of bets are not working for you. Being able to be honest with yourself and staying disciplined when you are loosing is crucial and at the same time normal in sportbetting. You can't win all the same but if you focus on these tips, then you are already ahead of 90% of all the other bettors out there.