Best tips of the day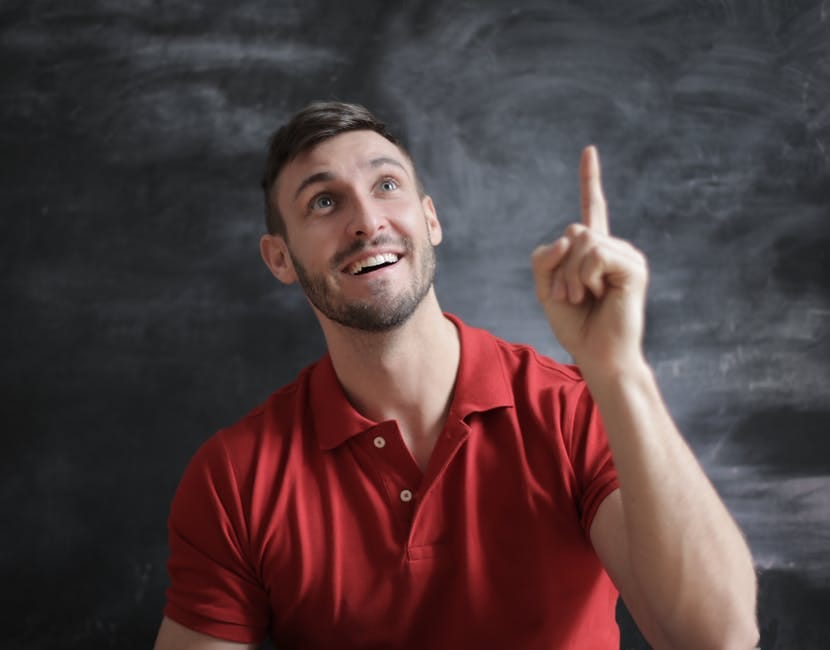 How to find the best tips of the day? That's what every bettor wants to know and why not?
We all want to be profitable and the web is full of tipsters who promise 200% hit-rates and a millionaire lifestyle. it's a jungle out there and honestly, I feel there is only two sites currently which we will take a look.
The Honest Betting Truth
The best bets or tips of the day come from the sites that doesn't promise you anything except value and honest research. And to be honest there are very few sites that are willing to offer you full transparency. Most sites are businesses that require traffic in order to pay the employees behind the website which is fine.
Unfortunately, that sometimes means that the focus on quality bets takes a backseat and clickbait, promotions, newsletter signup and other things get prioritised.
Most betting sites offers match reviews which is good and can offer some insight to a game and how you should place your bet. Again, the honest betting truth is that these previews serve the website and not the user. This is because a website constantly needs fresh content with SEO content to attract visitors and rank high in google.
So, you will often find loads of generic previews pumped up with keywords with no real information which doesn't help you as a sports bettor.
Try to google "Best tips of the day" and you will get presented many websites that offer you their betting tips. The also offer you a boatload of banners from all possible bookmakers in the hope to sign you up.
Online tipsters on social media use the same approach more or less if you share their post, give them a like or sign up to their VIP service which I don't recommend at all. These websites and tipsters are probably excellent tipsters, but they all lack one key element: Transparency.
Anyone can hide behind the screen and call themselves an expert but anyone in the "real" sports betting world know that losses are a big part of the betting business the best tips of the day don't really exist. A much better and profitable approach would be to look for "Best transparent tips of the day for long-term profit"
Best Websites for "Best tips of the day"
Betshoot is probably one of the best betting tips site to ever exist. Apart from the no-nonsense approach they have a simple, quick site that entirely focuses on value bets with no annoying banners popping up on your screen.
But what really sets them apart and make them unique is their display of losses and wins. 90% of bettors who are looking for the best tips of the day will leave Betshoot.com and look for a twitter tipster with 200%-win rate every week, every year (like all of them:)
The other 10%, who understand value and appreciate transparency will bookmark this site and benefit from the daily added value bets.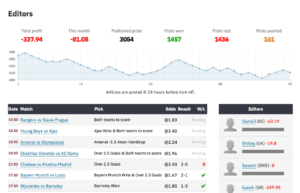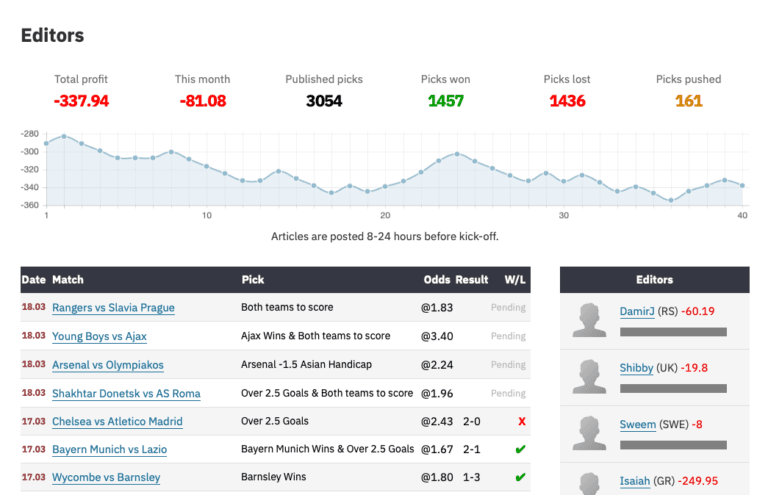 Best Websites for "Best tips of the day"
I am not going to say betshare.tips is the best site for "best tips of the day" but if you are looking for good quality betting tips, then this a great site. All bets are sourced from multiple platforms from highly successful and professional sports bettors.
The betting tips are uploaded daily with no boring previews, no popups or  "give me your email and I send you my eBook" nonsense. Just as Betshoot.com, we believe in transparency and display our losses and wins which is something that's missing in the sports betting community.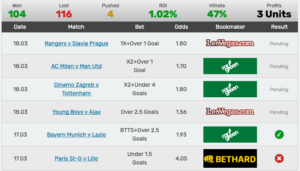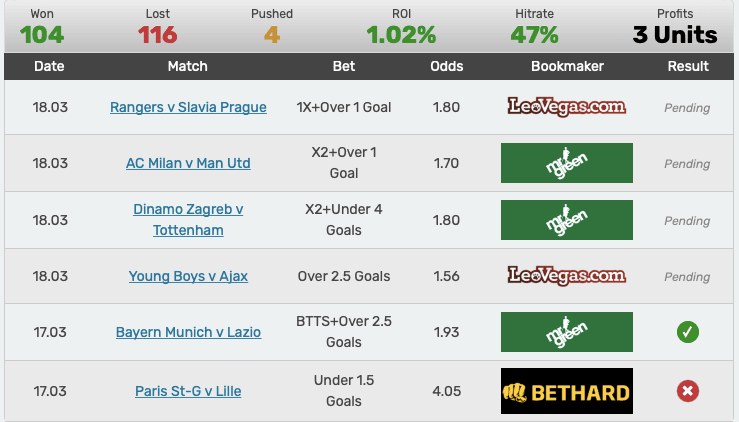 Conclusion
Sportsbetting is a marathon, not a sprint. So if you are looking for Best tips of the day, just because you want to win one day, you may be disappointed. Sure, you can win on the day but what you want is to win in the long run. And in order for that to happen, you need to identify value or consult a website that helps you find them.
At all costs, you should avoid betting sites that does the following:
Wants your email
Wants you to pay for their tips
is full of banners, promotions & accumulator offers
Generic match previews
promises you profits without displaying their betting stats