Irish Football & Danes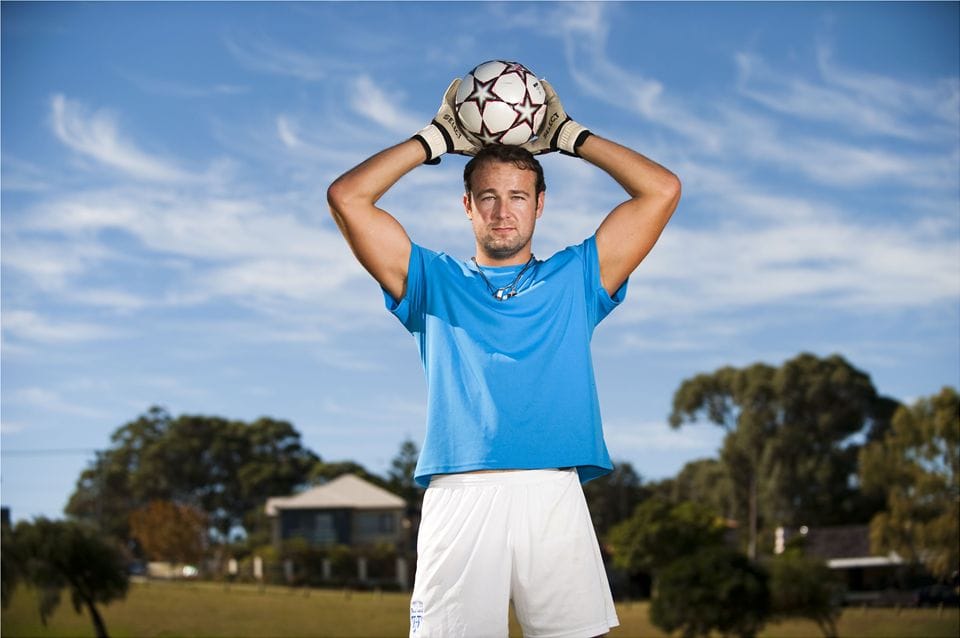 Irish Football & Danes
Irish football have seen many foreigners in the LOi but very few Danes. In our first interview, we spoke to Jonas Piechnik, who originates from Denmark but has been living and playing in many interesting places.
---
Hello Jonas and thank you for taking the time to speak to us:
Well, being a stay-at- home dad, not playing anymore, not going to the gym, not going anywhere actually, thanks to Covid,  have left me with plenty of time so the pleasure is really mine.
Hardcore Cork City fans may recognise you and even more hardcore Liverpool fans may recognise your last name?
Thats probably right:) I never got to play for Cork City, only a few pre-games and a single cup game so I am hardly a legend around here. However, I  have been recognised before but that is now many years ago. Although, there was a time whenever I was going through English airports where I always got asked if my father was Torben Piechnik. I have disappointed many Liverpool fans since  Torben only is my fathers cousin 🙂 Funnily enough or maybe not so surprisingly, I have had that question asked many times in my time but I have only met the man once in my life at my cousins confirmation.
Were you always a goalkeeper?
I was. From an early age, I idolised Peter Schmeichel and collected every article and picture I could get my hands on. I trained extra hard in the backyard and studied every game I saw with Peter but I was not playing as a goalkeeper for my club team. It was only later when I was 12 or 13, that I got the chance to play regularly as a keeper.
Which club did you play for in Denmark?
Back then it was called Ikast FS but today its called FC Midtjylland and today the club is a one of the biggest clubs in Denmark. The youth system was quite good in Ikast FS but obviously when you compare to the standards of today then the difference is massive. As a Junior player(15 year old), I was training with players 3 years older than me and attended special talent training every friday with the former national assistent of Denmark, Flemming Serritslev.
I got to play and train with many players that went on to play in europa like Morten Hyldgaard, Allan Bak Jensen, Nikolaj Hust , Kristian Bak, Morten Skoubo, Jonas Lössl and many other great players. Later on, as a senior player, I kept training and playing with many other players, who went on to become pro so the level and talent mass was incredibly big back then. With so many talents, it was easy to be overlooked and I sort of lost interest in the club and took a year in Luxembourg after high school.
I didn't loose my love for the game though and kept training in a small club called Sandweiler while having some fun. When I returned to DK, I went back again and played for the FC Midtjylland second team and really enjoyed being back but I wasn't going anywhere, despite my performances.
I ended up joining  2. Divison club Tjørring in 2009 which was really different from the elite environment I was used to but also much more fun.
How is Danish football different from Irish Football? What's the main difference if any?
Facilities and popularity. That's the fast answer. In Denmark, we have amazing facilities for playing football everywhere. Here in Ireland, you can't find a pitch with two goals and if you do, then there is not net in the goals. Everywhere in Denmark, you can go to a club and use the training pitches and have a kick around with your friends and enjoy the facilities. I was shocked when I started playing here in Ireland and saw the cold grey changing rooms, frozen pitches with minimal light and everything just old.
In Denmark, I just had to arrive in the club, grab my basket with my number where all my training gear was nicely folded. Put some music on in the spacious bright locker room and go train on one of the 18 perfect pitches with 30 quality balls. After training, you would leave your clothes and boots in the club to be cleaned and eat in the canteen. No club in Ireland could come near to these facilities and I had access to this even as an amateur player.
Secondly, football is the number one sport in Denmark where here in Ireland, people prefers to support Rugby, Gaelic football, Hurling before football. It always amazes me when 20-40,000 people shows up on the stadium to watch Hurling which essentially is an amateur sport. No LOI game could ever dream of attracting these numbers. Football is a popular sport in Ireland but sadly people are not willing to come out and support their local teams. The interest of football is more directed at the Premier League and you can spot 100 people on the street with a Liverpool shirt before you see one with a Cork City logo. It should be the other way around.
You were in Cork City back in 2010 but where did you else play?
At some point in Tjørring, I got the opportunity to travel to Perth, Australia which I have never regretted. Travelling has been a big part of my life and I believe, just like our big poet H.C Andersen said: to travel, is to live. Though travelling, I have learned several languages, seen the world and been able to understand the world a little bit better. In Australia I played with Floreat Athena part time, which was fantastic despite the 40 degrees we were playing in.
How was your time with Cork City?
I never actually played officially for them but I had a great experience with the team and Irish football & Danes in general. Despite the turmoil and chaos the club had been through the atmosphere was still good and it was obvious that they want to back in the top of Irish football. I went in on a try-out over the summer and was fortunate enough to convince Tommy Dunne to sign me. Mick Devine was still around but was having some few injuries so I came in as a reserve to Mark Mcnulty. After I signed, Mick Devine left the club so I became the second choice.
The season was kind of mellow and we finished as number 6th if I remember correctly. I got to play with great players like George O'Callaghan, Neal Horgan, Graham Cummins and Greg O'Halloran. Especially Greg was always up for a laugh and made it easy to settle into  the club as a foreigner. A guy like Neal Horgan also helped me tremendously and is one of the few guys I still have contact with.
The only guys left from my time is Mark Mcnulty, who has now become the Irish version of Gianluca Buffon and Gearoid Morrissey. Back then Graham Cummins was the big profile of the team and rightly so, but I remember I had a chat with Gearoid on a summer day, while we were stretching after training. He was only 18 or 19 back then, shy, but very mature and determined I thought. His talent was definitely there , he just needed some time and space.
After the season, Tommy thanked me for my service and I was let go but was called back a couple of weeks later for pre training.  But this time, after a few training sessions, I told him that I was leaving. I knew that he was just using me for training and that I would never play.
I then played for Mayfield in the MSL and also had a short training stint with Cobh Ramblers before I decided to retire and leave Irish football.
Do you still follow Cork City and LOI?
I don't go to Turners Cross as much as I would love to but I watch Cork and the LOI on the tv as much as I can. It was hard to see them get relegated to 1. Division last year but in the ten years they were in the league, they really performed well. It's a real shame for the club and also for the league.
Whats your thoughts of Stephen Kenny and the national team?
I like Stephen Kenny as he seems to be a good and decent man. He did a fantastic job with Dundalk and took them all the way to the Europa League. I am sure he will have great success with the Irish national team if he the FAI keep him on. The team has been somewhat unlucky for a long time, despite having some great players. Irish football may not be he best in the world , but when it comes to team spirit, passion and fight then you can count on the Irish. I believe they need to tap a little into that pride thing and maybe do what they do best. Defend, fight and dominate set-pieces.
Who are your favourite goalkeeper?
Ter Stegen, Alisson, De Gea,  Lloris, Ederson, Courtois. They are all utterly rubbish. They make silly embarrasing mistakes you wouldn't have seen 30 years ago in the goalkeeper game and yet they are paid 200K a week. It's truly amazing, funny and embarrassing to watch them make these huge huge mistakes as if the were playing in their old backyard.
I have three goalkeepers as the best in the world. The first one is Kasper Schmeichel. His father is a legend in the football world and Kasper was also going to work hard to get out of his fathers shadow. He took calculated risks in his career, worked his ass off and have been the most important player for the Danish national team and for Leicester the last ten years.
The second is Jan Oblak in Atletico Madrid. The most underrated goalkeeper in the history of goalkeepers. His downfall is maybe that he has the best defence in front of him but he is superb. I don't think I have ever seen him make a mistake. He is just incredibly hard to score against and the reason why the Atletico defensive is so solid, has everything to do with Jan Oblak's skills as a goalkeeper.
Third choice is Gianluca Buffon. 43 year old and still playing and what a career. The keeper that celebrated any save as a world cup victory and never made the goalkeeper game any more difficult than it had to be. Just like Oblak, I rank him the highest because of his error margin. A game was never lost because of him and his skills and sheer presence in the team was/is vital.
Since betshare.tips also shares betting tips, who would you bet on to win the League of Ireland and First Division?
I will keep it short and say Dundalk to win the league and Cork City to be promoted. If you want more betting tips, you should probably have a look on the homepage.